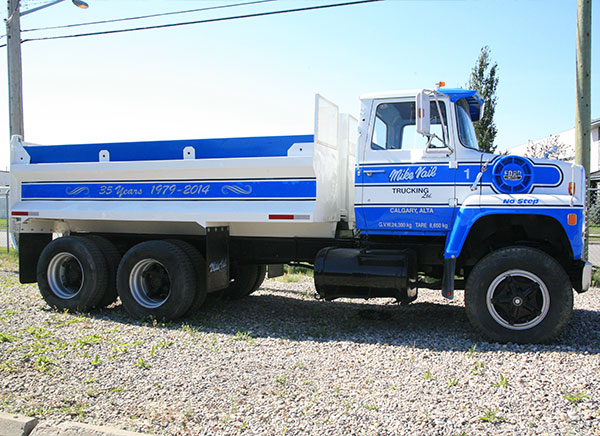 For over 3 decades, Mike Vail Trucking Ltd. has provided superior equipment and customer service to construction, aggregate, oil and gas, energy and environmental clients throughout Alberta. Since 1978, this family-run and operated trucking business has hauled loads with professionalism and the highest standards of performance.
Our head office and state-of-the-art shop facility is located in Calgary, AB.
We specialize in the handling and hauling of contaminated soil and are committed to providing customers with the utmost service while remaining environmentally responsible. Being fully insured, we are able to serve our clients with great ease and agility. Every aspect of our business is guided by integrity and professionalism.
With our extensive experience in the industry we possess memberships with the: Alberta Safety and Construction Association, ISNetworld, HSE Registry, ComplyWorks/Canada, Alberta Road Builders and Heavy Construction Association and Merit Contractors Association.